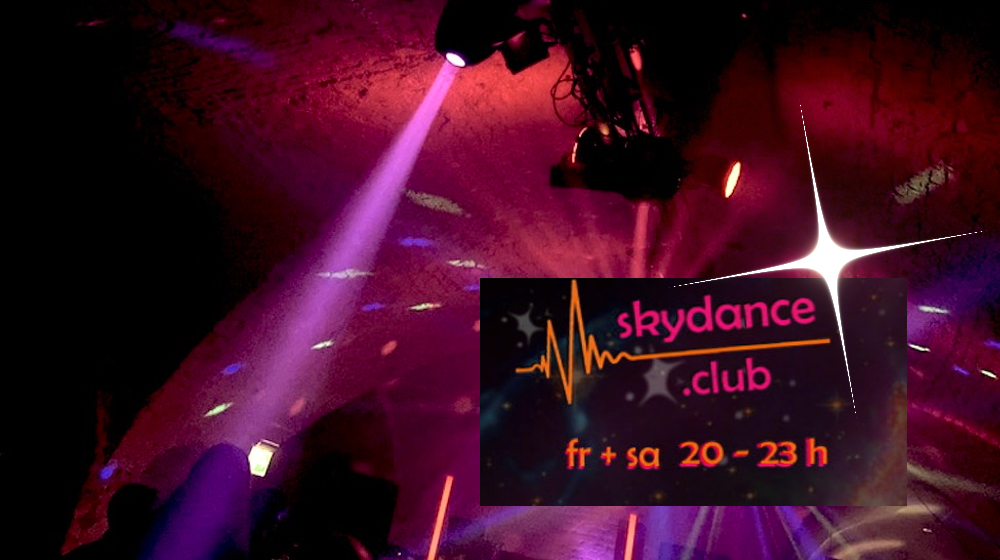 Join the Skydance! Listen and dance to the music, wherever you are…!
From 20:00 until 23:00
Skydance.Party.Music.Mix – von Djane VioletSky
(Skydance.Party.Radio.Mix – von Dj Soundkoowsky)
Der Freitag Party Mix mischt moderne electronische Musik mit rockigen Klängen und Ausflügen in diverse Jahrzehnte, 60er, 70er, 80er, 90er… bis heute und wieder zurück…
Den Link zum Stream bekommt Ihr per Email!
Email an uns
Im Chat könnt Ihr oben rechts Euren Usernamen ändern.
Wir spielen gerne Eure Musik-Wünsche!
Wir freuen uns auf Euch!